onhub-web⌗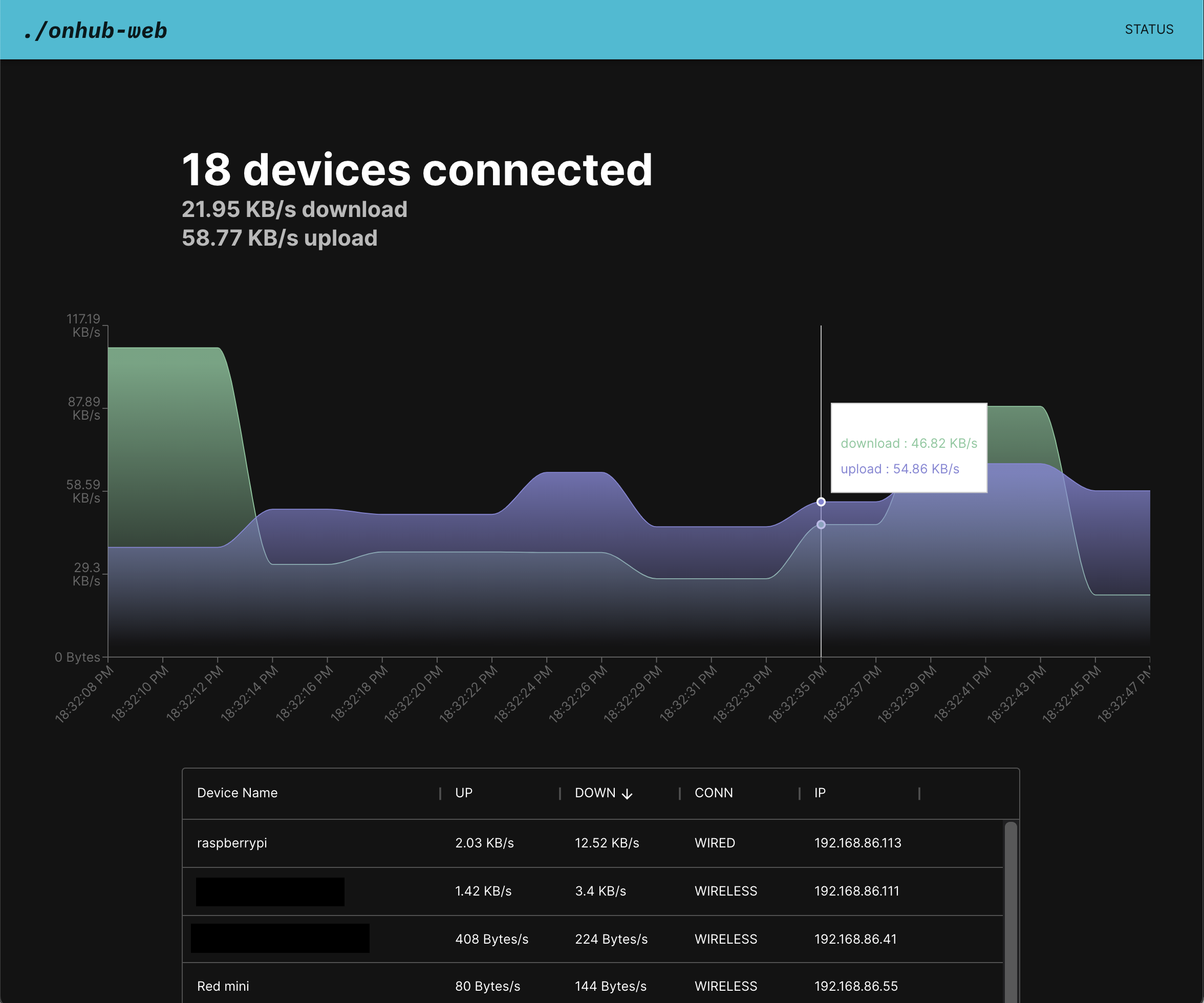 onhub-web is the missing web client for interacting with and monitoring Google OnHub and Google Wifi devices.
onhub-web talks to the Google Foyer APIs to retrieve metrics regarding your Google OnHub / Google Home devices. These metrics are then accessible through various avenues including a web UI and Prometheus / Grafana dashboard.
Technologies used: GoLang, React
spring-boot-actuator-cli⌗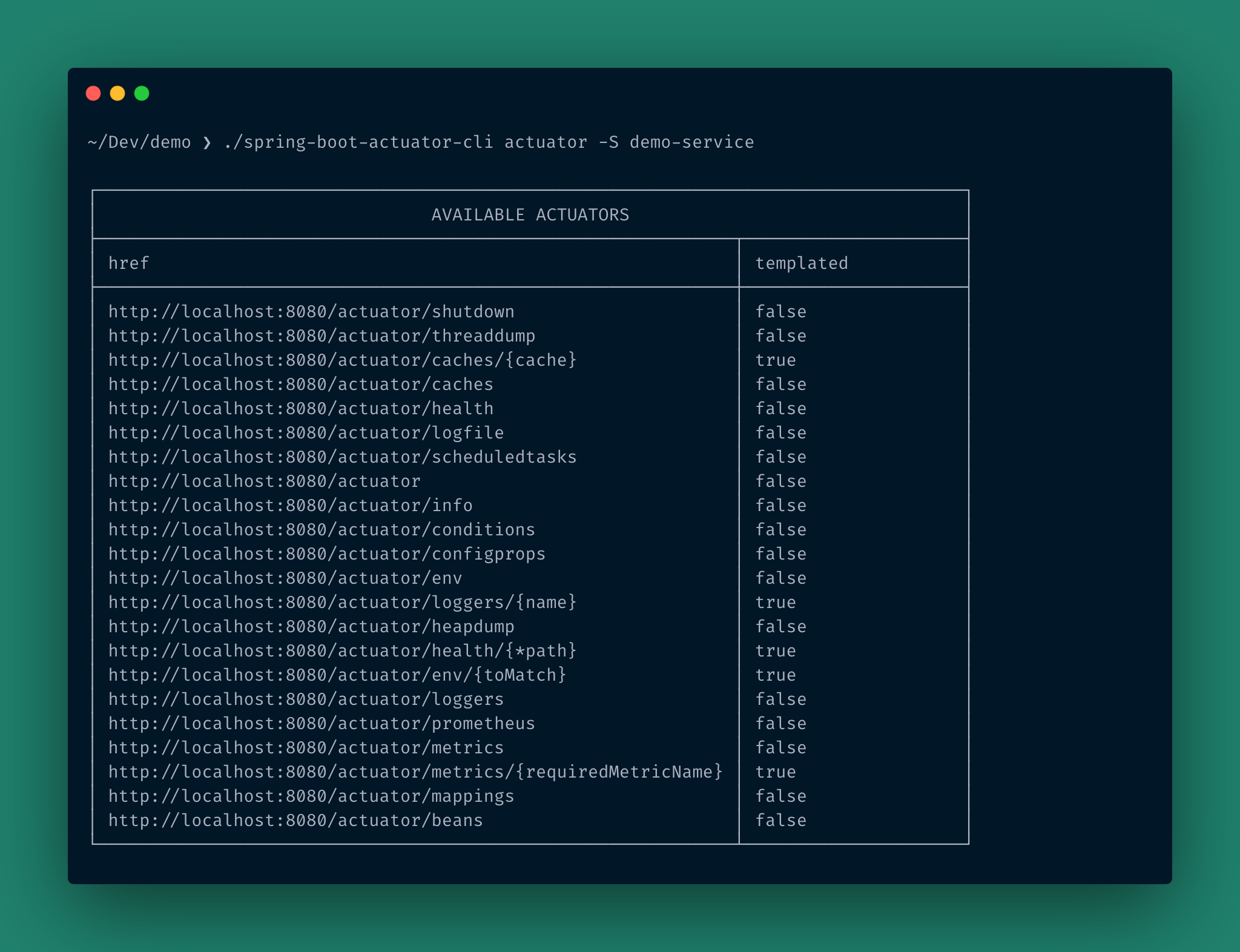 spring-boot-actuator-cli is a command-line application to interact and visualize a Spring Boot application's Actuator endpoint's data.
Designed and implemented parsers to print the Actuator endpoint's data in legible formats.
Supported 'config file' usage, allowing teams to manage complicated micro service fleets collaboratively.
Technologies used: GoLang, Java, Spring Boot
newtab⌗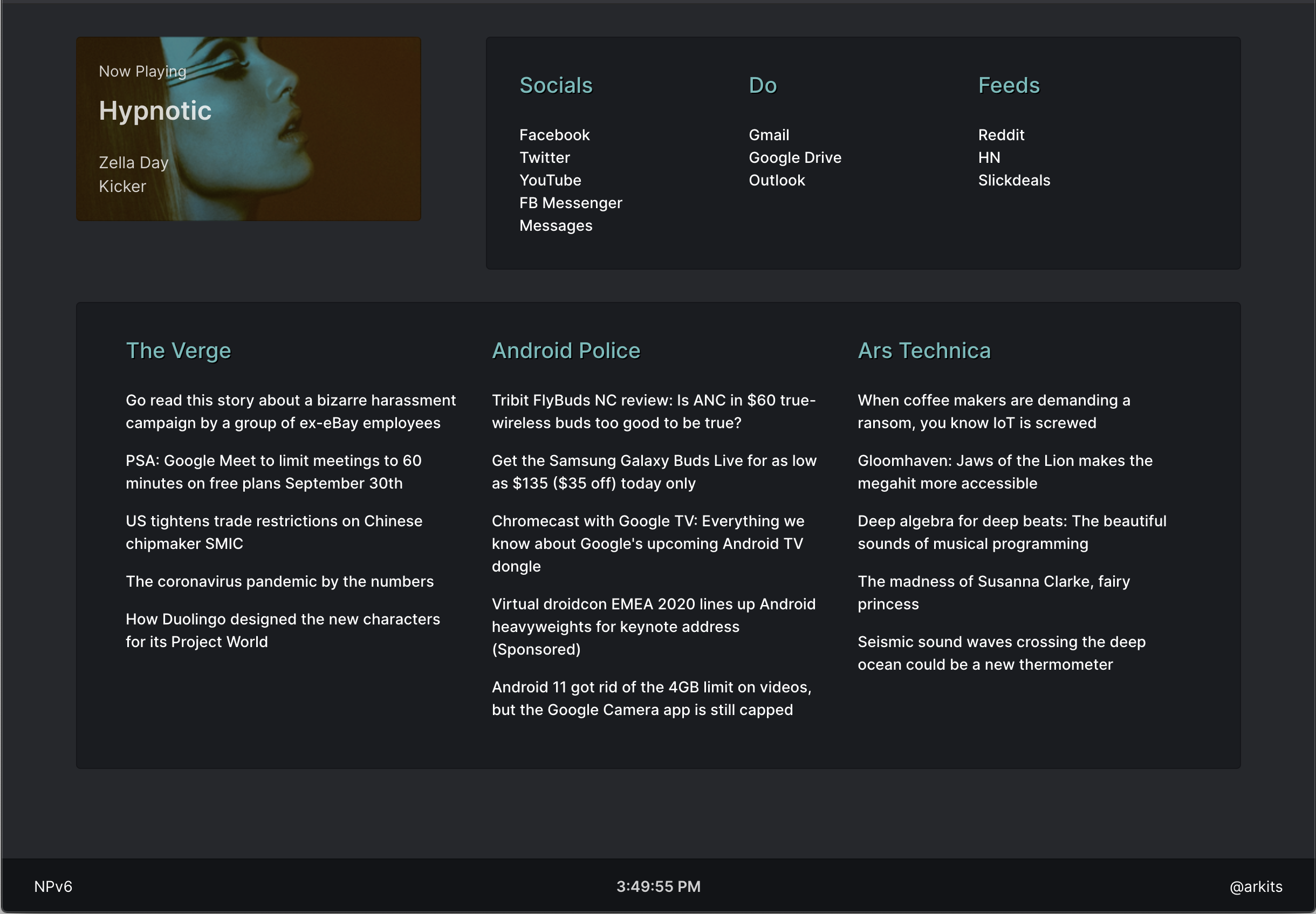 My custom "new tab" page that displays current news, now playing music, and shortcuts to important places.
Technologies used: Javascript
Exige⌗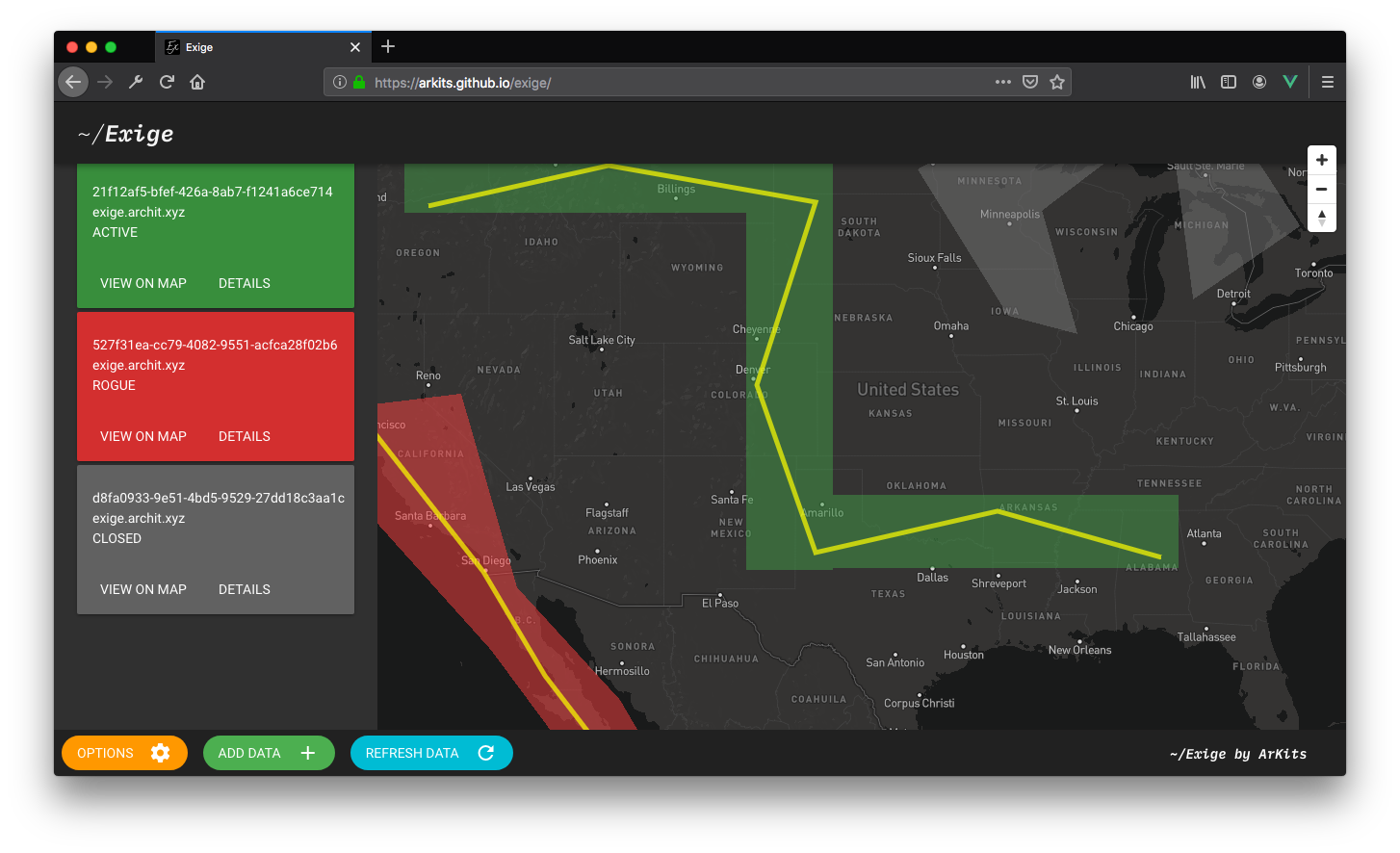 Exige is a proof-of-concept traffic visualizer for UAM / UTM data.
Technologies used: Javascript, React, Mapbox, Socket.IO
chaddi-tg⌗
Chaddi Bot has a variety of features to make your Telegram experience a whole lot more fun.
Technologies used: Python3, tdlib